Online Health Center Offers Free Therapy To Aid Americans Affected By Recent Tragic Events



eCureMe.com Volunteers Videoconferencing Service and Donates Staff Therapistís Time To Support Cause.



Los Angeles (October 9, 2001) - eCureMe.com, a consumer health care website, today launched free sessions with its staff therapist in effort to help people who are struggling to cope with recent tragic events in America and the heightened threat of more terrorism.

With the aid of its videoconferencing service, L.A.-based eCureMe.com will provide 10 free minutes of online counseling to those who sign up for a session. Now though November 16, 2001, eCureMe is making its web-based telemedicine service free of charge and available to anyone located anywhere in the country who has online access.

"Watching news coverage from ground zero and reading the heart-wrenching stories, we felt compelled to contribute in some way," said Dr. Yong T. Lee, founder and CEO of eCureMe.com, and chairman and chief physician of three outpatient clinics in L.A. "With reports about a run on gas masks and increased dosages of sleeping pills, there is a level of anxiety in this country that is unprecedented among this generation."

In addition to free online therapy sessions, eCureMe.com also is extending free consultations with its medical staff, including internal medicine practitioners and a pediatrician. Consumers are encouraged to log on to www.eCureMe.com <http://www.eCureMe.com> to schedule a consultation session with one of its health care professionals.


eCureMe.com's telemedicine videoconferencing service enables health care professionals - including physicians, counselors and nurses - to treat patients anywhere across the country and around the world, 24-hours a day and 7-days a week, overcoming time zone and geographic barriers.


About eCureMe.com
eCureMe.com (www.eCureMe.com <http://www.eCureMe.com>) is a team of practicing healthcare professionals whose vision is to apply innovative and accessible technologies to enhance the relationship between patients and those who treat them.

Utilizing new and proven Internet technologies, eCureMe.com has created tools to facilitate access to healthcare information and services in a compelling and understandable format so that consumers can take more and better control of their own health needs. The company also has built web-based tools for all healthcare professionals to support and enhance the delivery of services to their patients.

Explore our multimedia gallery of pictures and 3D models to better understand how your body is affected by diseases.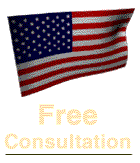 Through November 16th, eCureMe is offering free video consultations for those affected by the recent tragic events in America.