LOS ANGELES HEALTHCARE WEB SITE LAUNCHES FIRST-OF-ITS-KIND VIDEOCONFERENCING SERVICE LINKING PATIENTS AND PHYSICIANS THROUGHOUT CALIFORNIA AND NEVADA



Parents In Lompoc, Calif., Are The First To Use eCureMe.com's Online Telemedicine Service In Cooperation With Verizon Communications (NYSE:VZ), Provider of High Speed DSL Service



Los Angeles (August 14, 2001) - eCureMe.com, a new consumer healthcare Web site, today announced the launch of its eConsult Live24™ service, a 24-hour videoconferencing telemedicine center that gives consumers the ability to have real-time consultations with their physicians via the Internet, anytime and anywhere. The eConsult Live24 telemedicine service also makes it possible for consumers in California and Nevada to consult with one of eCureMe's multi-specialized, board certified healthcare professionals in real time via the Internet, 24 hours a day, seven days a week.

eCureMe.com launched its new service in California and Nevada today with a live demonstration of an actual medical consultation between a patient in Central California the family physician in cooperation with Verizon Communications (NYSE: VZ).


Using proprietary software, computer hardware, and affordable video cameras streaming video over Digital Subscriber Lines (DSL), high speed Internet cable lines or via high speed Internet satellite services such as Direct PC®, eCureMe.com is on the cutting edge of the information revolution facilitating medical treatment for patients in distant places, with limited access to doctors and few resources. In addition, consumers now have access to comprehensive healthcare information, health self-assessment tools, online shopping and access to breaking news developments in medicine and healthcare - all from one easy-to-use Internet destination.



"We built the eCureMe Web site with the intention of improving the overall quality of healthcare," said Dr. Yong T. Lee, founder and CEO of eCureMe.com, and chairman and chief physician of three outpatient clinics located in Los Angeles. "Most consumers want clear and simple healthcare information and services. They also want immediate and timely access to their primary medical care provider."

eCureMe.com launched its new eConsult Live24 telemedicine videoconferencing service today by linking a Lompoc, Calif., family to their child's pediatrician via computers, software and video cameras donated by eCureMe and DSL service provided by Verizon Communications.

"Today's live video consultation between the Denton family in Lompoc, Calif., and their physician, Dr. Cindy Blifeld, M.D., was an outstanding example of how technology can be used to improve the way we deliver healthcare to people who may otherwise find it difficult to visit their doctor every time they have a medical question," said Dr. Lee. "This is precisely what I envisioned when I first dreamed of launching a resource on the Internet that would improve healthcare and reduce costs."


Dentons Find Peace-of-Mind With eConsult Live24 Service
Forrest, the Denton's adopted child, was born prematurely and required extended hospitalization after he was born. Today, he lives with permanent brain damage which has resulted in speech, language and motor skills problems. His biological mother had to give him up for adoption at birth as she herself was developmentally limited, and there was no one else in the family who could care for him.

"Look how beautiful he is," said Shirley, smiling with pride, as she watched Forrest play with his favorite toy. "He is about to celebrate his third birthday and doctors had once predicted Forrest would only live to be nine months old."


Videoconferencing Extends Dr. Blifeld's Ability to See More Patients
The Dentons are themselves disabled and they live a modest lifestyle. Robert, 64, a California native since his days as an itinerant laborer working on farms along the California Coast, has had two kidney transplants and recently underwent invasive back surgery. Shirley, 55, has diabetes, Crohn's Disease, and she too has had back surgery. Both are on social security and receive some support from the State of California.

"Forrest has faced some challenging health issues during his first three years," said Shirley. "Although he is doing much better these days, we need a doctor who can help us maintain the best possible care for our son now and in the years to come."

That local doctor is Dr. Blifeld, one of the few pediatricians who practice medicine in Lompoc, Calif. She has made a career out of helping children with special needs.

"With children like Forrest who has behavioral and chronic developmental problems, it is often more useful and informative to see him in his home environment," said Dr. Blifeld. "Also by using eCureMe's videoconferencing telemedicine program, I can now chat with the Dentons while viewing Forrest's image on my computer. This saves time, and it ultimately makes it possible for me to see more patients."


EConsult Live24 Is Designed to Reduce Medical Costs
It was Dr. Lee's idea to choose a child-in-need to benefit from the launch of this pilot program. "Forrest faces many challenges ahead of him in life," said Dr. Lee. "And it is our expressed goal and mission here at eCureMe to afford doctors the opportunity to develop the cures and treatments that children like Forrest need and deserve - by limiting needless office visits, delays in waiting rooms and by helping to reduce endless paper work."

"For me, it is extremely exciting," said Dr. Ardeshir Talieh, chief of telemedicine at eCureMe.com. "I have been working with telemedicine since its inception, and to see medical care finally made affordable for all -- this is most gratifying."


The program is designed to work with inexpensive video cameras at a cost of less than $50 dollars per unit. Using eCureMe's software, the user's computer screen (i.e., the patient's) simultaneously displays two video boxes -- the first with an image of the doctor, the second of the patient. Below is a "chat box" where the doctor and patient communicate while viewing each other. On the doctor's computer, in addition to an identically formatted screen, he or she has instant access to the patient's medical charts.

eCureMe has made sure that patient information storage programs comply explicitly with HIPPA's (Health Insurance Portability and Accountability Act of 1996) stringent regulations for safety and patient confidentiality. eConsult Live24 works well for executives and working professionals alike, affording them a five-minute medical consultation, instead of having to spend needless hours in the doctor's office waiting for an appointment.


eCureMe.com, Delivers Total Healthcare on the Internet


Based in Los Angeles, eCureMe.com is the newest innovation in total healthcare on the Internet, combining cutting-edge graphic design, state of the art technology, computer medical diagnosis and immediate live videoconferencing with teams of multi-specialized physicians. The Web site's entertaining, informative, user-friendly interactive features include: 3D customized visual anatomy, step-by-step symptoms-to-diagnosis games, easy to understand medical information, 24 hour on-call physician and private physician consultation, and in-house answering services -- all of which enable users to get easy and fast access to the best Internet medical and healthcare services available anywhere in the world today.

Explore our multimedia gallery of pictures and 3D models to better understand how your body is affected by diseases.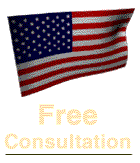 Through November 16th, eCureMe is offering free video consultations for those affected by the recent tragic events in America.